Table of Contents
Background
The Metropolitan Transportation Commission (MTC) is the San Francisco Bay Area's transportation planning and financing organization. Its office in downtown San Francisco is where decisions regarding Bay Area regional transportation issues are made.
Every few years, Bay Area transit agencies like the Santa Clara Valley Transportation Authority (VTA) must submit their long-term plans for transit and highway projects to the MTC to qualify for and receive state and federal funding.
The MTC also serves as the Bay Area's Metropolitan Planning Organization (MPO) for state and federal transportation purposes.
Obtaining Information From the MTC
The following contact information below can be used to get onto the MTC's mailing list. There, information regarding regional transit issues, and meetings to discuss and approve (or reject) projects is distributed. This is the same information seen by the media and used by Bay Area politicians and transportation staff for making key decisions on how your money is spent on transportation in the Bay Area.
MTC mailing address:
Metropolitan Transportation Commission
Bay Area Metro Center
375 Beale St.
San Francisco, CA 94105

phone (415) 778-6700
fax (415) 778-6757
email info@bayareametro.gov
You can also use this contact to send in your comments regarding Bay Area local and regional transportation issues.
Who Represents Santa Clara County at MTC?
Currently, three (3) officials represent Santa Clara County as Commissioners at the MTC. Here are who they are, and how to contact them: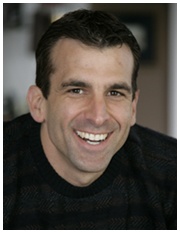 These are just three of the 21 commissioners that are the main decision makers at the MTC. Here is a list of all the MTC Commissioners and how to contact them. All MTC Commissioners are appointed public officials. The general public currently cannot run for an MTC Commissioner's Seat, nor can the general public vote for or recall any MTC Commissioner.
Who Monitors the MTC?
TransFORM and the Transportation Solutions Defense Fund (TRANSDEF) are just two of the independent grassroots organizations that monitor the MTC and its activites.