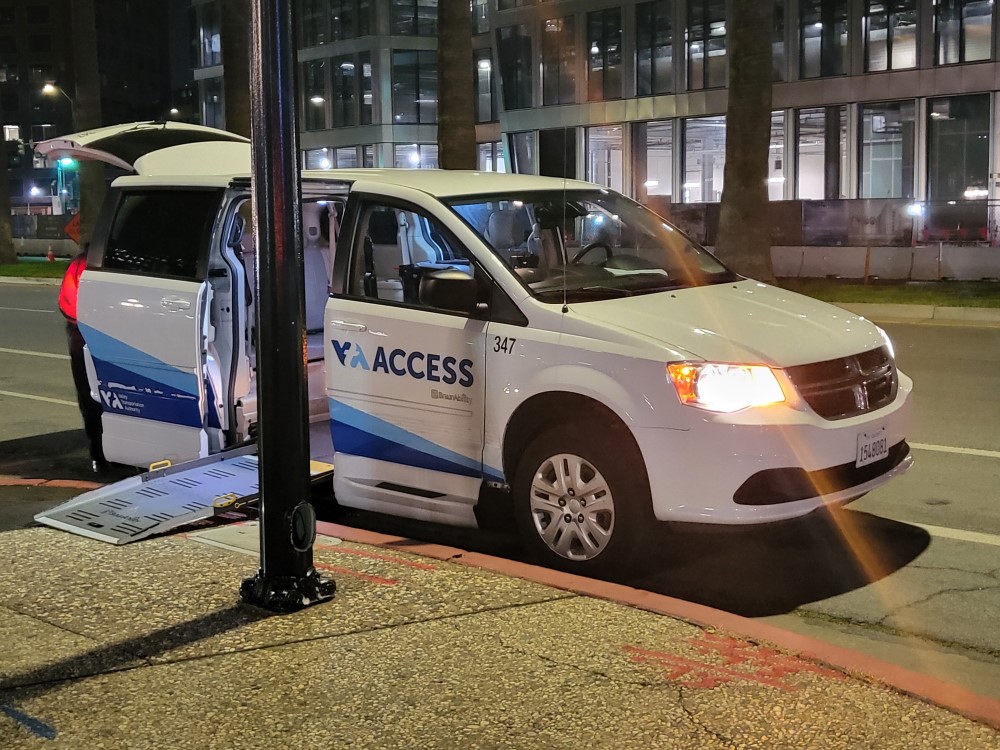 Table of Contents
Discount Info For Seniors and the Disabled
Are you a senior and/or a disabled resident in Santa Clara County?  If so, you may qualify for a Regional Transit Connection (RTC) discount card. Eligibility and application information for the RTC discount card is available courtesy of the Santa Clara Valley Transportation Authority (VTA).
How Do I Contact VTA ACCESS Paratransit?
In Santa Clara County, paratransit is managed by VTA under the "ACCESS" brand. As of this writing, the vehicles are maintained and driven by workers from MV Transportation.
Here's the mailing address for VTA ACCESS paratransit:
VTA ACCESS Paratransit
3331 N. First Street
San Jose, CA 95134
Call VTA Customer Service at (408)321-2300 to obtain basic information on VTA ACCESS Paratransit service.
How Do I Apply For VTA ACCESS Paratransit Service?
To apply for VTA ACCESS Paratransit Service, call their Eligibility Department at (408)321-2381. Their business hours are from 8am-5pm, Monday-Friday. They are closed on weekends and major holidays. The operator taking you call will give you all the information you need to apply. Read more information on VTA ACCESS Paratransit service.
How Do I Send a Compliment or Complaint About VTA's Paratransit Service?
Direct all compliments or complaints about VTA ACCESS Paratransit service to the above address. In your contact, include FULL details on the incident (like the date, time and full description of what happened), including the driver's name and vehicle number.
Send a copy or separate letter to VTA's Chief Operating Officer and to the Silicon Valley Transit Users as well.
Where Are ACCESS Paratransit Issues at VTA Discussed?
Issues regarding paratransit in Santa Clara County are discussed at VTA's Committee For Transportation Mobility and Accessibility (CTMA). This committee meets at least six (6) times per year.
If warranted, issues are brought up to the VTA's Board of Directors for final approval or rejection.