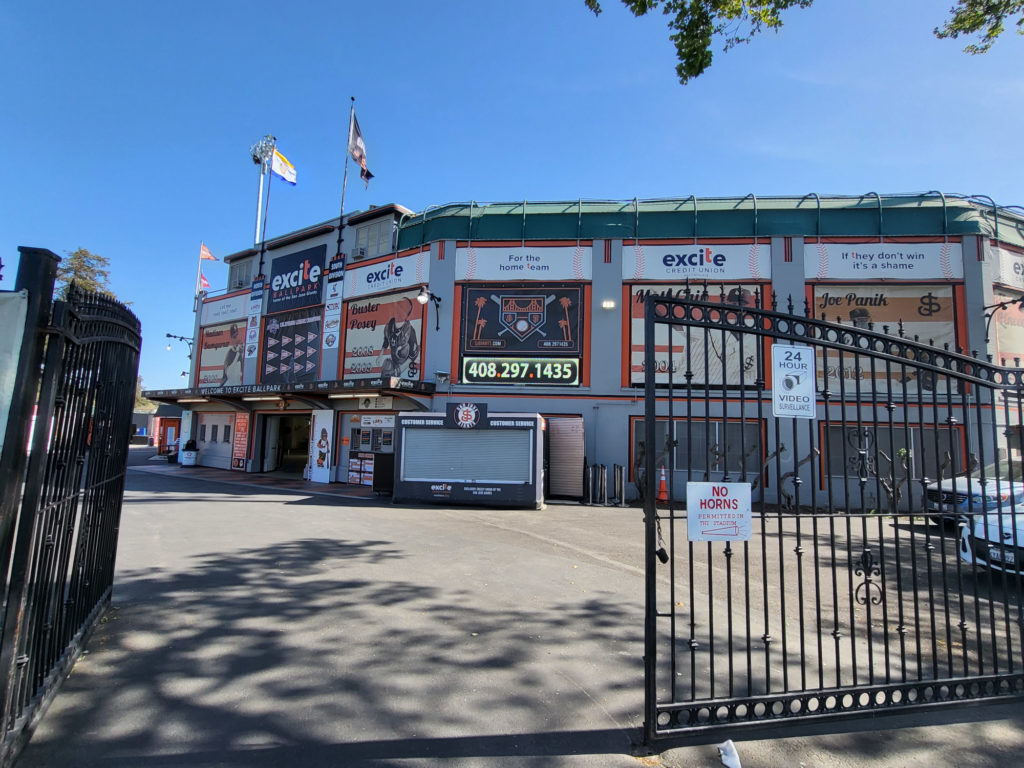 /
Table of Contents
Introduction and Disclaimer
A major park, zoo, garden, and several sports venues exist south of downtown San Jose. This area is bordered by Senter Rd., Keyes St., South 7th St., and Phelan Avenue. This area of San Jose is the site of:
The purpose of this guide is to give you public transit options to the area as an alternative to parking hassles, high gas prices, and traffic gridlock in and around the area. For major sporting events in the area, please try to get to the event 60 minutes before the start of the event, to allow for security measures.
First time riding a Santa Clara Valley Transportation Authority (VTA) bus or light rail train? Our guide shows you how to ride and pay fare.
Read the current fares for VTA buses here. When boarding any VTA bus, please have exact fare ready to speed boarding and speed the trip. Riding VTA light rail? Please make sure you have a ticket or day pass which you can purchase from vending machines at any VTA light rail station throughout the system. For specific information about VTA bus services, system maps, and fares, contact VTA at (408)321-2300.
You are strongly advised to call VTA before going to the event, in case there are street closures around the area that will affect where the buses will stop and when they will run. This guide assumes no street closures around the area before, during, and after the event takes place.
This guide was created as a public service from the Silicon Valley Transit Users, a grassroots-based non-profit organization of citizens concerned about public transit in Silicon Valley. We are not affiliated with the Santa Clara Valley Transportation Authority (VTA) in any form whatsoever. VTA has not endorsed this guide nor have they provided any assistance whatsoever with this guide. For specific information about VTA services, system maps, and fares, please contact VTA at (408)321-2300.
Our group is not responsible for anything that occurs on VTA buses or trains, or on any public or private property as a result of use of this guide.
Area Map
VTA Bus Lines Serving the Area
VTA's 25 bus line (De Anza College/Valley Medical Center to Alum Rock light rail station) For this west-to-east route, the closest bus stops to the venues are at 10th/Keyes and 7th/Keyes. Walk 1.5 blocks south to CEFCU Stadium and Solar4America Ice.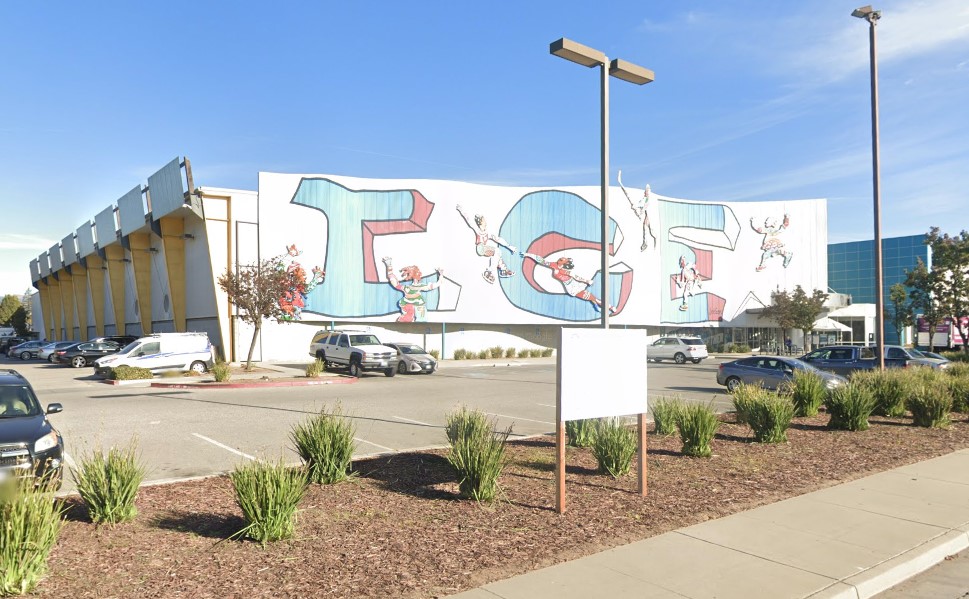 Going to Solar4America Ice? Walk south for two blocks to Alma Avenue. Sharks Ice is the white factory-like building with the word "ICE" on the front, diagonally across the street from Spartan Stadium and behind right field at Municipal Stadium.
Going to Excite Ballpark for San Jose Giants or San Jose State Spartans baseball? Get off the 25 bus at the Keyes/Senter bus stop. Walk one long block south on Senter until you reach Alma Street. The stadium is at the corner.
VTA's 73 bus line stop that's closest to Spartan Stadium is Alma & Senter. Walk one (1) block west to CEFCU Stadium and Solar4America Ice (the white building behind right field of the baseball stadium).
You can take the 73 bus to the area from downtown San Jose. Specifically, the 73 bus stops in front of San Jose City Hall at Santa Clara/5th street stop. There connect to other VTA bus lines like the 522 Rapid, 523 Rapid, and 500 Rapid, The 73 bus stop is a 5-10 minute walk east of the light rail stops on 1st and 2nd Streets, and many downtown San Jose hotels.
As an alternate, VTA's 66 and 68 bus lines from Santa Clara and 2nd to the area via Monterey Road is a good alternative. From the south, these buses serve South San Jose, Morgan Hill, San Martin, and Gilroy respectively. For CEFCU Stadium, Excite Ballpark, and Solar4America Ice, get off the bus at the Monterey Rd./Alma stop. (From downtown San Jose, get off the bus at the 1st/Floyd bus stop.) After getting off the bus, walk one block east for CEFCU Stadium, two blocks for Solar4America Ice, and three blocks to Excite Ballpark. A quicker bus alternative on weekdays from 7am-7pm is the 568 Rapid bus line between San Jose and Gilroy, via Monterey Rd. and Monterey Highway.
VTA's 25 bus line also serves the Tamien Light Rail station for connections to VTA Light Rail's Blue Line to South San Jose, Downtown San Jose, and North San Jose. At Tamien station, you can also connect to Caltrain if you are coming from the Peninsula or San Francisco. Call Caltrain at 1(800)660-4287 or visit their web site for the most current train schedule information.
For Events Ending After 9pm
VTA's 66 or 68 bus lines take you back to downtown San Jose, or points south, after 9pm. See their Saturday and Sunday/Holiday schedules for details. Typically, these bus lines end service between 10:30pm and 11:30pm on weekend/holiday nights. The northbound bus stop for downtown San Jose and points north is on South 1st and Alma, in front of Denny's; use the Monterey/Tully timepoint as reference. For southbound 66 or 68 bus service, the bus stop is across the street from Denny's on S. 1st/Alma, in front of the motel; use the 1st/Keyes timepoint as reference.
Conclusion
We hope this guide helps you beat the traffic gridlock, high gas prices, and parking hassles in traveling to San Jose's sports facilities outside the downtown area. Imagine the money you save on parking that you can spend on concessions and food. We hope you have fun!
Eugene Bradley
Founder & CEO, Silicon Valley Transit Users