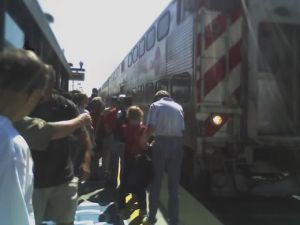 California Governor Gavin Newsom's latest state budget proposal cuts funding for public transit. If passed into law in June, it would result in fare hikes and service reductions for many transit agencies throughout California. This as several key Bay Area transit agencies like Bay Area Rapid Transit (BART) and Caltrain struggle to regain pre-COVID pandemic ridership. This also occurs as many public transit agencies are running out of federal COVID relief funding to run their buses and trains.
Our group is part of a coalition to have the California State Legislature pass "gap" funding in the State Budget until public transit agencies pass their own operations funding means.
Read more on what's going on, and how YOU can get involved.