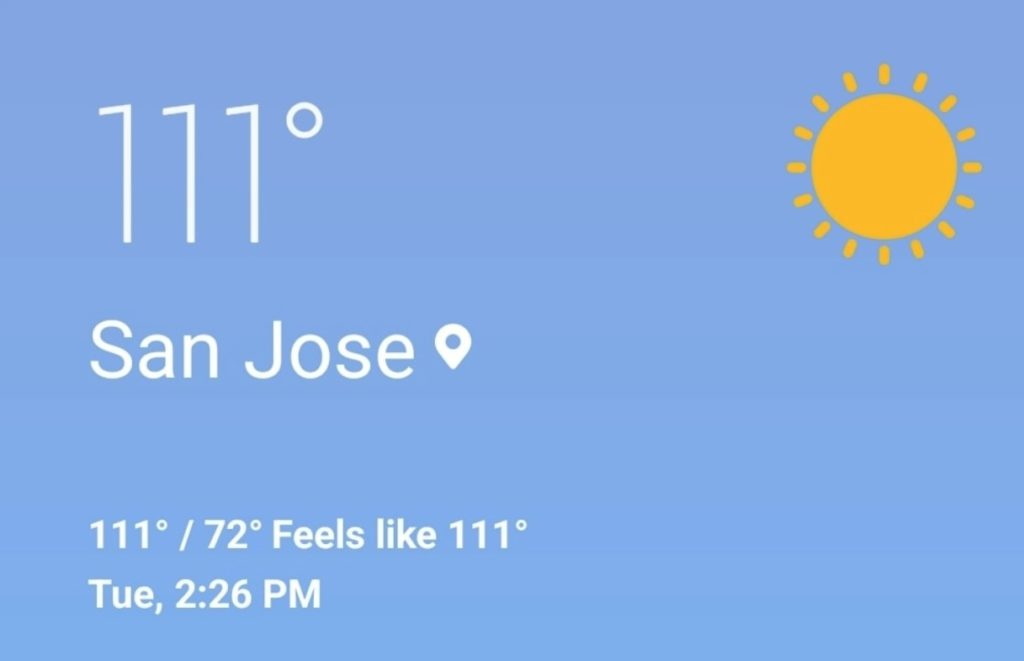 This week, temperatures in San Jose and the rest of the Bay Area are at record highs.
To address this, we've learned that the Santa Clara Valley Transportation Authority (VTA) is providing FREE rides to Cooling Centers throughout Santa Clara County. Here's an updated list, as of today.
If you use VTA ACCESS Paratransit, call (408)321-2380 to book a trip to a Cooling Center. Due to demand, expect at least a three-hour wait before you can be picked up.
Rail agencies like BART, Caltrain, and Capitol Corridor ran with heat-related speed restrictions so far this week. This has resulted in delays up to 20 minutes on each of these systems. Expect this to be the case the rest of this week.
Locally, VTA has had issues system-wide due to heat causing breakdowns so far this week.
If at all possible, limit when you go outside for the next few days. Let's not hear about you having to go to the hospital due to dehydration, heat exhaustion, heat stroke – or worse.
Still need to travel outside this hot week? Follow @svtransitupdts on Twitter to keep up with the latest local (Santa Clara County) public transit updates. Here's steps showing YOU can help keep the svtransitupdts Twitter feed updated.
In the mean time, please stay safe, cool, and hydrated this week.
Eugene Bradley
Founder & CEO, Silicon Valley Transit Users.