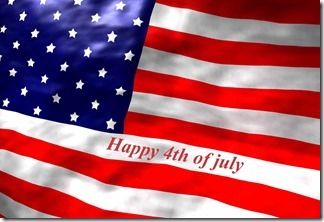 The Silicon Valley Transit Users wishes everyone a happy, safe, and sane July 4.
On Friday, all Silicon Valley transit agencies like Caltrain, VTA, and SamTrans will be running on a Sunday/Holiday schedule. Also, all BART trains will also run a Sunday/Holiday schedule on Friday.
Regular Saturday service will resume for the transit agencies mentioned above on Saturday, July 5.
Altamont Corridor Express (ACE) trains between San Jose and Stockton will NOT run on Friday. ACE train service resumes Monday morning, July 7.
Special Bus & Rail Service For July 4 Activities
From 7am-1:30pm, VTA will reroute only southbound 181 express bus service to San Jose to support that city's Fourth of July parade.
From 8am-2pm on Friday, VTA will reroute the 22, 61 and 62 bus lines along The Alameda between Stockton and Coleman to support the Rose, White and Blue Parade and Festival.
From approximately 8am-1pm on Friday, expect delays and rerouting on VTA's 68 bus line between San Jose and Gilroy, to support the Fourth of July Parade in Morgan Hill from 9am-11:30am that morning.
To support the fireworks show in downtown San Jose on Friday evening, VTA will have special light rail service to and from Discovery Meadow, by Children's Discovery Museum. The special service starts at 7pm and lasts until after fireworks end later in the evening. VTA is expected to have workers at some of the light rail stops in downtown San Jose to ensure riders get to where they need to be during the special service period. In addition, VTA will reroute the 23 bus line in downtown San Jose between San Carlos and 1st/2nd streets in both directions from 7pm-11:30pm on July 4.
For More Information…
Follow @svtransitupdts on Twitter for the latest public transit information in Silicon Valley this Fourth of July weekend.
Eugene Bradley
Founder, Silicon Valley Transit Users