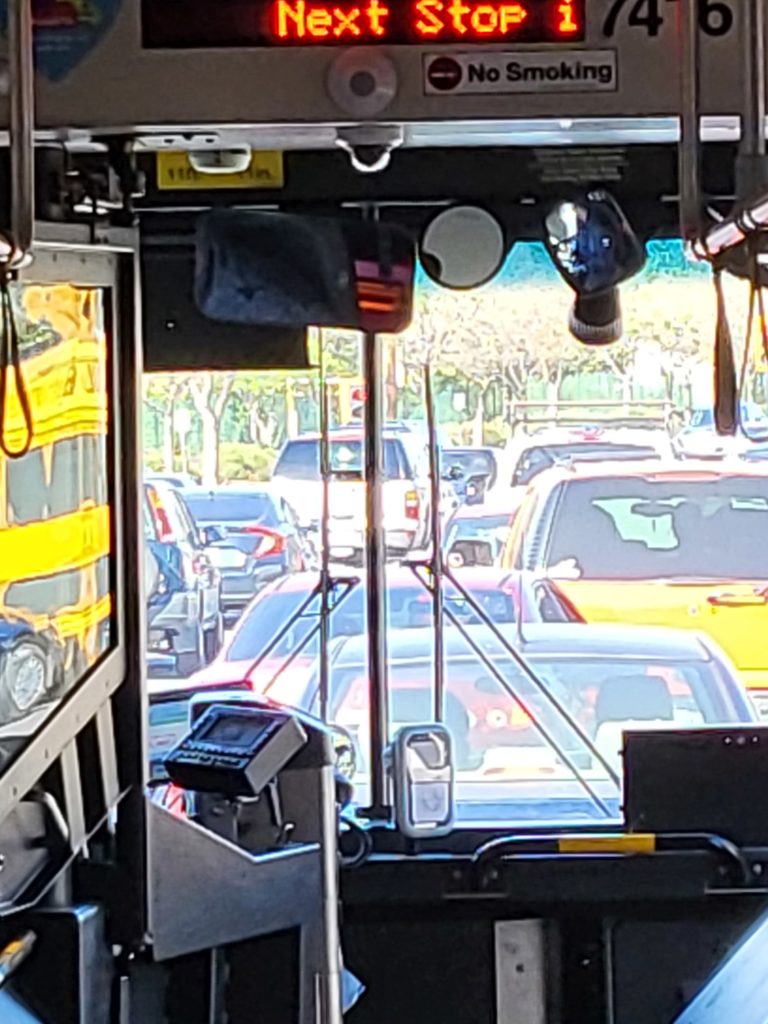 On August 9, three (3) major votes affecting housing and public transportation in San Jose were approved by City Council. Our group helped encourage citizens like YOU to urge City Council to approve these votes.
Read on for what those votes were, and how our group took part in encouraging and making them happen.
More Housing On Bus & Light Rail Lines
Cambrian Park Plaza
The first set of San Jose City Council key votes: approving two (2) housing projects on sites served by Santa Clara Valley Transportation Authority (VTA) buses and/or light rail.
One site City Council approved: Cambrian Park Plaza. This Mercury News story describes the future of Cambrian Park Plaza, at the southeast corner of Union and Camden Avenues in South San Jose.
The 18-acre Cambrian Park Plaza shopping center, which is known for its iconic carousel sign, will be redeveloped to include 428 homes — 50 of them affordable — and nearly 350,000 square feet of commercial space, including a 229-room hotel and an assisted living center. There will also be 4 acres of open space. Developer Kimco Realty plans on preserving and relocating the historic sign to another part of the property.

The 428 homes will be spread out across the urban village with 305 apartments on top of a section of commercial space, 25 town homes, 48 single-family homes with 27 accessory dwelling units and 50 senior living apartments. Building heights will reach six stories, and a majority of the parking will be underground.
That story failed to note Cambrian Park Plaza's proximity to VTA bus lines, to help relieve traffic. Specifically, it's currently served by VTA's 37 bus line linking West Valley College and Capitol light rail station on weekdays. Cambrian Park Plaza is also served by the 61 bus line serving "Good Sam" Hospital and running along Bascom Ave. serving the County Offices on W. Hedding, ending at Sierra and Piedmont in East San Jose, 7 days/week.
During the weekday morning rush hour, VTA's 101 express bus picks up passengers going to Stanford Research Park. During weekday afternoon rush hour, the same 101 express bus drops off passengers from Stanford, ending at the Camden Park & Ride lot off Highway 85.
Blossom Hill Station
Also approved by San Jose City Council August 9: a new housing complex at the Blossom Hill light rail station.
…The project is part of VTA's long-term plan to develop its land along the agency's transit corridors. By leasing surplus land near light rail stations to private developers or government housing agencies, VTA hopes to collect steady revenue from leases and new riders. The transportation agency sees this as a strategy to address Santa Clara County's housing shortage and its own financial problems.

With developer Republic Urban Properties, VTA will construct two multi-story buildings on a 7.42-acre site at 605 Blossom Hill Road. The development will include 328 apartments, more than 13,500 square feet of commercial space and an 800 square-foot community room.
To help relieve traffic, that story failed to note that, in addition to Blue Line light rail service, VTA's 27 bus line also serves the station. That bus links Winchester light rail station, Los Gatos, Westfield Oakridge Mall, and ultimately Kaiser San Jose Hospital, via Blossom Hill Rd.
San Jose Now a "Transit First" City
Part of the overall "Move San Jose" plan approved by San Jose City Council on August 9 helps make San Jose a "Transit First" city now. Monica Mallon has more detail on what the "Transit First" portion means.
One major corridor that will get the "Transit First" treatment initially: the Monterey Highway corridor running from downtown San Jose to South San Jose. Starting in early 2023, technology will be activated along Monterey Highway in incorporated San Jose where the 66, 68, and 568 Rapid bus lines run, giving these buses "transit signal priority."
VTA describes what transit signal priority is, and how it will help speed up bus service along Monterey Highway from downtown thru South San Jose, below:
The goal of traffic signal prioritization is a key tool for increasing transit speed and reliability. Sensors detect transit vehicles and then adjust the timing of traffic signals to allow those vehicles to travel with less stops along the way. Less time at red lights means better reliability. In the long term, transit signal prioritization could speed up travel time between 5% and 15%. In the short term, these improvements will help riders reach their destinations with minimal delay.
It's something we will be watching as the project is rolled out.
How We "Worked With…"
Our group worked with Catalyze SV to publicize the San Jose City Council vote on the proposed developments near VTA bus and light rail lines.
We also worked with Ms. Mallon to advertise the "transit first" policy vote as well.
This encouraged citizens within and outside San Jose to write brief letters to San Jose City Council urging approval of these action items. This letter from Liana Crabtree of Cupertino, is one example.
Tally of the background work and final results…
Conclusion
Finally, let's thank San Jose Council Member Pam Foley for her key role in making all of this happen. While VTA implemented this idea of Transit Signal Priority, Ms. Mallon helped worked with Council Member Foley to help make this happen.
Let all of this be proof of the fact that
WORK (WITH)
WILL
WIN
WHEN
WISHING
WON'T
More local transit news – and advocacy – later this week. Meanwhile, please stay safe when riding public transit.
Eugene Bradley
Founder and CEO, Silicon Valley Transit Users
In addition to those mentioned, group Liana Crabtree contributed to this report.