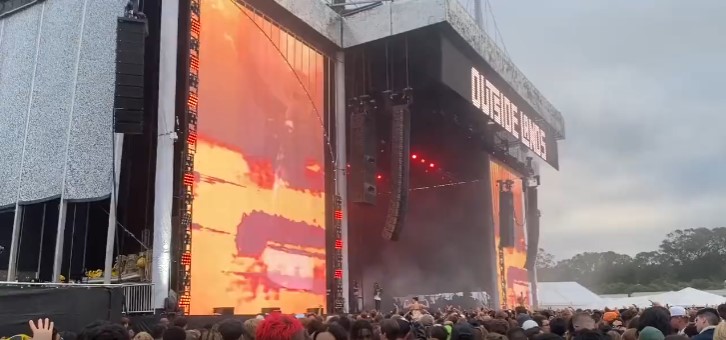 This weekend in the Bay Area features two major festivals in its two biggest cities. Particularly, Outside Lands Music Festival in San Francisco, and the Crunchyroll Anime Expo in San Jose.
Here's a public transit guide to help you beat traffic and parking woes at both of these events.
Table of Contents
Outside Lands (San Francisco)
The Outside Lands Music Festival is being held this weekend at Golden Gate Park in San Francisco. Besides its own private shuttle buses from downtown San Francisco, the area is primarily served by San Francisco MUNI's N-Judah streetcar line. Here's more from MUNI on how extra transit service will work in Golden Gate Park area this weekend for the festival.
Read below to learn ways to reach Outside Lands from throughout the Bay Area.
From the Peninsula and South Bay (San Jose)
Take any northbound Caltrain to the end of the line at 4th/King in San Francisco. There, transfer to an Ocean Beach-bound N-Judah MUNI streetcar train to 31st/Judah. Then, walk two (2) blocks north to Golden Gate Park. Follow signs for official entrances to Outside Lands. Here's more on how Caltrain will help you get to Outside Lands this weekend.
From Oakland, the East Bay, Milpitas, and North San Jose
BARTable has information on how you can ride BART to San Francisco, then connect with MUNI streetcars or Rapid buses to reach Outside Lands. This is also useful if you are coming from Milpitas or North San Jose.
From San Mateo County
Several SamTrans buses like the ECR line end at Daly City BART station. There, transfer to MUNI's 28 bus line and ride it to Golden Gate Park. There, follow signs for official entrances to Outside Lands. Here's more info on how SamTrans will help get you to Outside Lands.
From the North Bay
This tip from Sonoma-Marin Area Rail Transit (SMART):
Crunchyroll Expo (San Jose)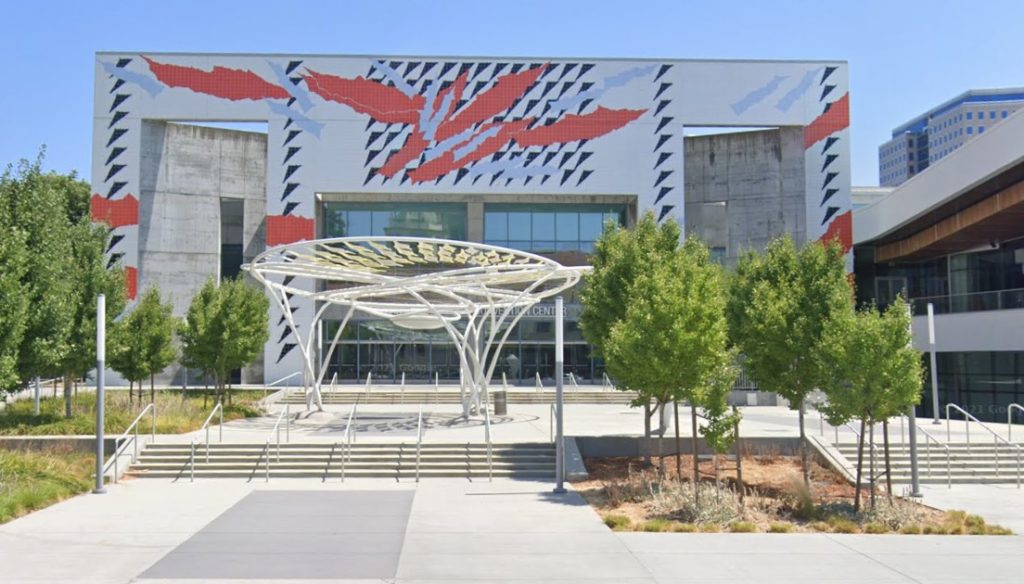 The annual Crunchyroll Anime Expo takes place at the McEnery Convention Center in San Jose. From within Santa Clara County, two Santa Clara Valley Transportation Authority (VTA) bus lines and two light rail lines directly serve the Convention Center. This is detailed more in our Convention Center transit guide.
From the Peninsula or San Francisco
Ride Caltrain to San Jose Diridon Station. There, walk to the western end of the station and transfer to an Old Ironsides-bound Green Line VTA light rail train. Take that train two stops to Convention Center station.
From Oakland and the East Bay
Here's how to get to Crunchyroll Anime Expo from Oakland and the East Bay:
Bay Bridge Baseball (Oakland)
The Oakland A's host the San Francisco Giants in the Bay Bridge baseball rivalry series Saturday at 4:07pm, and Sunday at 1:07pm.
Here's how BART trains will serve the Bay Bridge Series this weekend:
The games are at RingCentral Coliseum in Oakland.
Conclusion
This weekend, expect standing room only (SRO) conditions on Caltrain, VTA light rail, and BART as fans travel to and from these events.
Follow @svtransitupdts on Twitter this weekend for the latest public transit updates. Here's how YOU can help contribute to those updates.
Please be careful and stay safe this weekend at these events.
Eugene Bradley
Founder & CEO, Silicon Valley Transit Users
I'm currently working on a story re: recent assaults against VTA drivers – and what we can do to keep us all safe. Stay tuned.