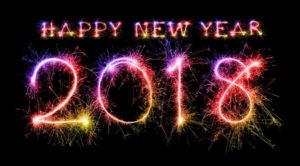 On behalf of the Silicon Valley Transit Users, I want to wish everyone a Happy New Year.
To help you travel to and from your New Year's Eve party, Santa Clara Valley Transportation Authority (VTA), Caltrain, SamTrans, and San Francisco's MUNI will have FREE service from 8pm Sunday until 5am Monday.  Until 3am Monday morning, BART will run trains every 20 minutes, especially in support of fireworks show on the San Francisco waterfront at midnight.
All Bay Area transit agencies will run a Sunday/Holiday schedule on New Year's Day (January 1).
On New Year's Day, there will be numerous fare and service changes on a couple of Bay Area transit agencies.  Read on for more details.
BART Fare Increase
On our email list, Michael Anthony of Sunnyvale reminded us that BART will encourage riders to use a Clipper card to pay their fares.  Starting January 1, BART will add a 50-cent surcharge to fares purchased on the paper blue tickets.  This in addition to the 2.7% fare increase that applies to all fares.  This means the minimum BART fare will be
$2 for adults (18 years or older)
$1 for youth (younger than 18 years)
75 cents for senior/disabled users on Clipper cards
More information on BART's January 1 fare increase – and where you can get a FREE Clipper card the first week in January – can be read here.  Note that the fare increase will take effect when BART formally starts
VTA Fare Increase and Service Adjustments
Also on our email list, Dwayne Williams reminded us that January 1 will have good news and bad news for transit riders in Santa Clara County.  The bad news: another fare increase, with the elimination of the "community bus" fare.  There are some bits of good news though:
The return of FREE transfers for VTA bus-to-bus and bus-to light rail connections.  No more having to pay a separate fare.  (Exception to this: transfers to express buses, which require paying a $2.25 CLIPPER CARD ONLY surcharge.)  More on this in a future post.
The introduction of a mobile phone fare payment "app" for purchasing single-ride fares, day passes, or "Levi's Stadium" event passes.
For the 72 and 73 bus lines, weekday frequencies increase to 15 minutes weekdays until 6:30pm, every 20 minutes from 6:30pm-9:30pm, and hourly until midnight.
Weekday midday service on the Winchester-Mountain View line will run every 15 minutes instead of every 30 minutes.
More detailed information on VTA's service changes starting January 1 can be read about here.
Conclusion
The Sunnyvale Department of Public Safety (DPS) reminds us all to be safe and sane on New Year's Eve.
It's simple, have fun this #NewYears weekend but:

Don't Drive Drunk
Don't Drive High
Don't Drive Buzzed

Designate a sober driver, or use ride shares/public transit. @VTA is offering free rides from 8pm 12/31 until 5am 1/1/18. No excuse to get behind the wheel impaired. #NewYear pic.twitter.com/h7adSuQq9A

— Sunnyvale DPS (@SunnyvaleDPS) December 30, 2017
Law enforcement throughout the Bay Area will be monitoring the roads to ensure your safety.  Getting stopped by police for driving unsafe, distracted, or under any influence is simply not worth the trouble.
Stay safe and sane as we enter 2018.
Eugene Bradley
Founder, Silicon Valley Transit Users