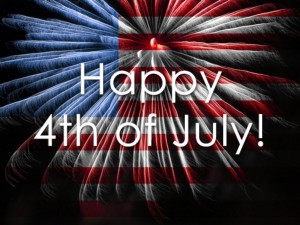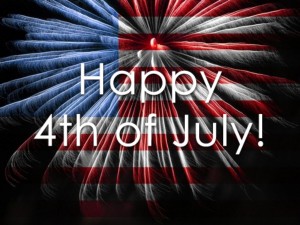 On behalf of the Silicon Valley Transit Users, I want to wish everyone a Happy Fourth of July.  This post details public transit service to and from all Independence Day celebration events throughout the South Bay.
Of note: there is NO BART service between Fremont and South Hayward in both directions due to track work until Tuesday.  BART is running free shuttle buses between South Hayward, Union City, and Fremont in all directions.  Taking BART to the East Bay from Fremont?  Allow at least 30 minutes additional travel time.
Otherwise, all Silicon Valley transit agencies such as VTA, Caltrain, and SamTrans will run a Sunday/Holiday schedule on Monday.  Service hours will return to normal on Tuesday.
Here are your public transit alternatives to Fourth of July events, below.
[toc]
Morning and All Day
Menlo Park
Starting at 11:45am, Menlo Park will have its Fourth of July parade and celebration in its downtown area. This will be followed by a celebration at Burgess Park from noon until 3pm.
Caltrain and the SamTrans ECR bus serve the parade in downtown Menlo Park, at the train station and along El Camino Real respectively.  Expect 5-10 minute delays on the ECR bus line from noon-2pm as the parade passes El Camino Real.
San Jose
Starting at 10am in San Jose in the Rose Garden neighborhood, the "Rose, White and Blue" parade festivities will take place.  The parade route runs along Dana Avenue, University Avenue, and ends at The Alameda.
This year's parade features a bicycle theme, known as "Bicycle On the Alameda" and will feature U.S. Olympic Speed Skater Beth Heiden as the parade's Grand Marshal.
VTA's 22 and 522 Rapid bus lines from San Jose, Santa Clara, and points north to Palo Alto serve the parade. Be advised: VTA will reroute the 22, 61, 62 and 522 Rapid bus lines from 9am-2pm to allow parade set up and clean up.
Afternoon
Palo Alto
Here's something for your taste buds. The 35th Annual Chili Cook-Off and Summer Festival takes place at Mitchell Park, 650 Mitchell Drive, in Palo Alto.
VTA's 35 bus line, serving downtown Palo Alto, the Palo Alto Transit Center, and Mountain View, is a short walk from Mitchell Park. Get off the bus at the Mitchell Park fire station at Middlefield Road and Mitchell Drive.
Evening and Night
San Francisco
To serve Fourth of July festivities and fireworks on San Francisco Bay, Caltrain will run extra night trains from San Francisco's 4th and King terminus. Be advised: there is no alcohol aboard Caltrain after 9pm.
Santa Clara
After dusk, Santa Clara's Great America theme park will have its annual "Patriotic Fireworks" show take place.  VTA light rail serves the Fireworks Show at the Great America station.
San Jose
Starting at 9:30pm in downtown San Jose, the annual Rotary Fireworks show will take place at Discovery Meadow.  VTA has information on special light rail service to and from the Fireworks Show.  Also, our transit guide to downtown San Jose features buses from the Peninsula, eastern San Jose, Milpitas, and points south to and from the Fireworks Show.
For More Information
Follow @svtransitupdts on Twitter for transit updates to and from these and other events this Memorial Day Weekend. Transit reports from BART, VTA, and other transit agencies from transit riders like YOU are reported daily. Here's how YOU can help report public transit delays.
Stay Safe and Sane on this Fourth of July!
Eugene Bradley
Founder, Silicon Valley Transit Users