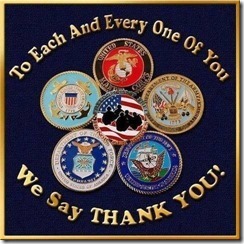 On behalf of the Silicon Valley Transit Users, I would like to wish you – and all of our current and retired Armed Forces – a Happy Veterans' Day!
As a reminder, many public transit agencies are running on a regular weekday schedule today. Examples include but are not limited to:
Santa Clara Valley Transportation Authority (VTA)
Caltrain
BART
SamTrans
AC Transit
San Francisco MUNI
Also, many VTA bus lines serving downtown San Jose will be rerouted to support the city's annual Veterans' Day parade. The VTA bus rerouting will occur from 9am-2pm today.
Once again, please enjoy Veterans' Day today and keep yourself safe and sane!
Eugene Bradley
Founder, Silicon Valley Transit Users