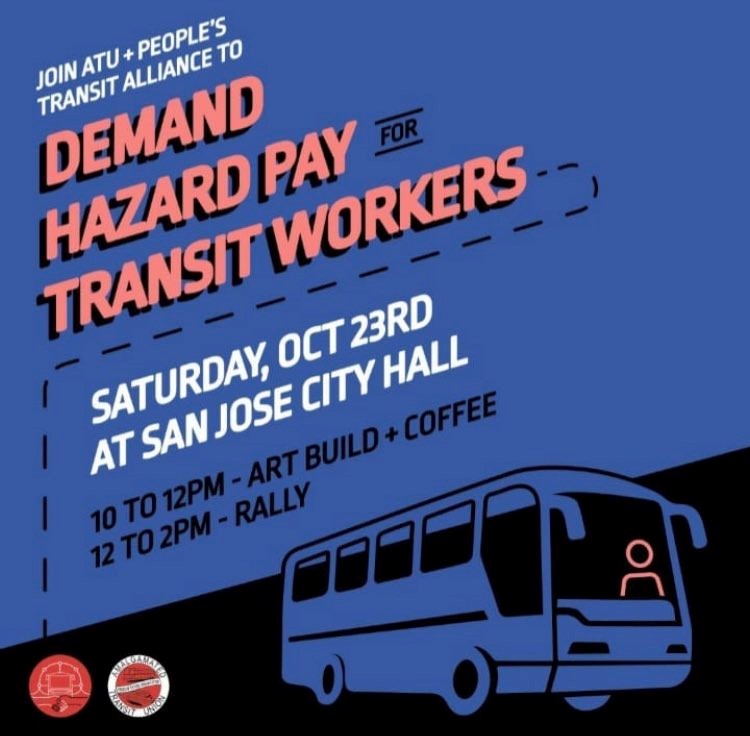 Several Santa Clara Valley Transportation Authority (VTA) bus lines stop at San Jose City Hall for the rally. Also, San Jose City Hall is only two blocks from and a 5 minute walk from the Santa Clara (Street) light rail station. VTA buses like the 22, 522 Rapid, 523 Rapid, 64A, 64B, 72, and 73 stop in front of San Jose City Hall for today's rally.
Not sure how to ride and pay for your VTA bus or light rail ride? Our guide shows you how. Also, given heavy rain expected on Sunday, here are tips on how to ride buses or trains during the inclement weather.
Note that this guide is being provided as a public service, and is not affiliated with any public transit agency mentioned here. This is one of several events this weekend that you can take Silicon Valley's public transit system to and from. More information on these events follow.