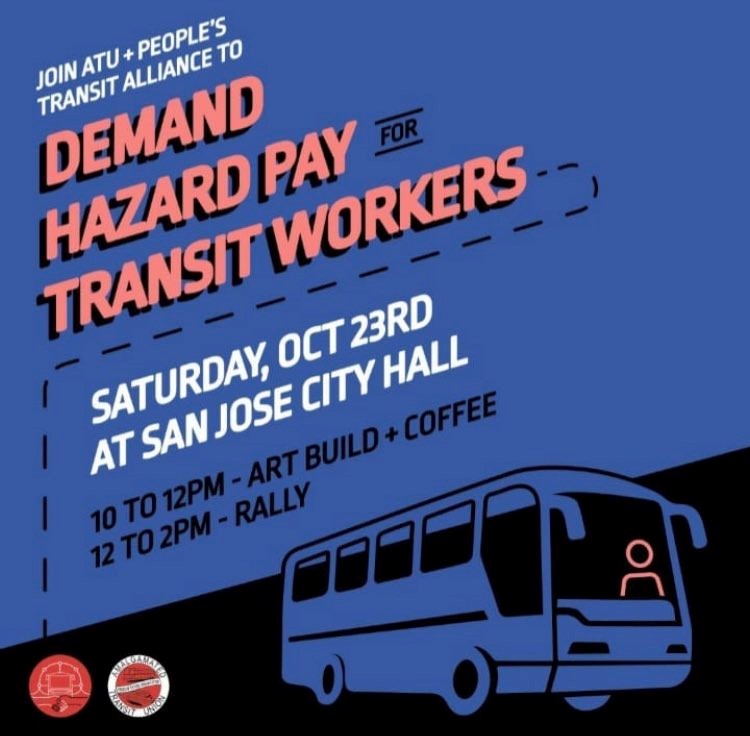 Several Santa Clara Valley Transportation Authority (VTA) bus lines stop at San Jose City Hall for the rally. Also, San Jose City Hall is only two blocks from and a 5 minute walk from the Santa Clara (Street) light rail station. VTA buses like the 22, 522 Rapid, 523 Rapid, 64A, 64B, 72, and 73 stop in front of San Jose City Hall for today's rally.
Not sure how to ride and pay for your VTA bus or light rail ride? Our guide shows you how. Also, given heavy rain expected on Sunday, here are tips on how to ride buses or trains during the inclement weather.
Note that this guide is being provided as a public service, and is not affiliated with any public transit agency mentioned here. This is one of several events this weekend that you can take Silicon Valley's public transit system to and from. More information on these events follow.
Disney On Ice at SAP Center (San Jose)
While the San Jose Sharks are on a road trip through eastern Canada and two US cities, Disney On Ice shows are taking place at the SAP Center in downtown San Jose. Two shows will take place on Saturday, while three shows take place on Sunday. More information on Disney On Ice in San Jose is here.
Our revised transit guide to SAP Center shows how many VTA bus lines, light rail, and Caltrain service to and from SAP Center for this weekend's ice shows.
Earthquakes Soccer (San Jose)
On Saturday night at 7pm, the San Jose Earthquakes host Vancouver Whitecaps FC in a must-win game to keep their playoff hopes alive. At halftime of this game, they will celebrate the 20th anniversary of the team's first MLS Cup victory, back in 2001.
Read our transit guide to Earthquakes soccer games and other events at PayPal Park to help you beat traffic and parking woes to and from the soccer match and festivities.
49ers Sunday Night Football (Santa Clara)
In Sunday Night Football on Sunday at 5:20pm, the San Francisco 49ers host the Indianapolis Colts in NFL football action at Levi's Stadium in Santa Clara.
Our guide to bus and rail service to Levi's Stadium shows you how VTA buses, light rail, and several commuter rail services help you beat traffic gridlock and parking woes to and from Sunday night's game.
Conclusion
Stay safe and dry while riding public transit this weekend. More stories to come like news on the 568 Rapid between San Jose and Gilroy will be posted this week.
Eugene Bradley
Founder & CEO, Silicon Valley Transit Users