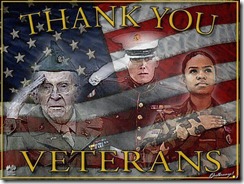 On behalf of the Silicon Valley Transit Users, I want to thank all of our current, former, and fallen members of our nation's Armed Forces. Without you, there is no freedom of any kind in the United States of America.
There's plenty of things to do this Memorial Day weekend. Read on for details.
[toc]
General Transit Alerts
On Memorial Day (May 31), many transit agencies like VTA, Caltrain and SamTrans will run on a Sunday/Holiday schedule. Some transit agencies, like the Altamont Corridor Express trains between Stockton and San Jose, will NOT run on Memorial Day weekend.  Travelling Memorial Day weekend? Contact your transit agency to ensure your bus or train will be running and when.
Also, BART will run shuttle buses between San Leandro and Bay Fair stations in both directions.  This is being done to allow track work between both stations to occur.  Taking BART to the Oakland A's games from Fremont this weekend and Monday? Transfer to the shuttle buses at Bay Fair, then transfer back to BART at San Leandro. Regardless, allow 30-60 minutes extra travel time if you're traveling by BART in the East Bay.  BART is expected to have service fully restored by 3pm Monday. This allows Warriors fans to take BART to the West Finals Game 7 vs. Oklahoma City at 6pm.
Traveling to the East Bay Fremont or the South Bay this weekend? Read the transit guide to O.co Coliseum for another rail alternative to BART construction delays and hassles.
To and From the Airport
Flying into or out of San Francisco International Airport this weekend? Ride the BART shuttle from Millbrae's Caltrain station or take the SamTrans 292 bus to and from SFO.
Flying into or out of Mineta San Jose International Airport? Read our transit guide to the San Jose Airport for information on the VTA's FREE airport bus connecting the airport, Santa Clara, and VTA light rail.
For either airport, plan to arrive at least two (2) hours before your flight leaves, to help avoid the long TSA security checkpoint lines. Read these TSA travel tips to help speed your trip through the security lines.
Mushroom Mardi Gras (Morgan Hill)
This Memorial Day weekend, the 37th annual Morgan Hill Mushroom Mardi Gras takes place. The Mardi Gras takes place on Depot Street between E. Main and 3rd Streets, and at the Morgan Hill Community and Cultural Center.  Here are highlights from last year's Mushroom Mardi Gras:
Depot Street is 1 block east of Monterey Road, while the Community and Cultural Center is on the NE corner of Monterey Road and E. Dunne Avenue in Morgan Hill. Take VTA's 68 bus line from San Jose or Gilroy to help you beat the heavy traffic and parking hassles at the Mardi Gras. The 68 bus stops within walking distance of the Mardi Gras, at the Monterey Road and E. 3rd Street bus stops.
Don't forget about the Farmers' Market nearby, also on Depot Street…
Saturday morning farmers market also on Depot St. Setting up loads of fresh veggies and other organic goodies #MHMMG pic.twitter.com/ZDyghNVObM

— Morgan Hill Times (@morganhilltimes) May 28, 2016
More transit information for Memorial Day weekend will be posted later today.
Electronic Sriracha Festival (San Jose)
On Sunday, May 29, from Noon until 7pm, the Electronic Sriracha Festival takes place at History Park in San Jose.  This second annual event features dance music and food trucks celebrating the sriracha sauce flavor.
History Park is at 1650 Senter Road (between Story Road and Tully Road) in San Jose. Our transit guide to History Park features two VTA bus lines that stop within a 5-10 minute walk of the Festival, helping you beat hassles searching for parking.
San Jose Giants
The same VTA bus lines serving History Park also help serve San Jose Municipal Stadium. The San Jose Giants host the Modesto Nuts on Sunday at 1pm and Monday at 2pm. Read the San Jose Giants web site for game ticket information.
In particular, VTA's 73 bus line from 2nd and Santa Clara Street in downtown San Jose stops a few feet from home plate.  No hunting for a parking space needed.
On Memorial Day…
Milpitas
The City of Milpitas will host its Memorial Day celebration at the Veterans Memorial Flag Plaza next to City Hall.  Milpitas City Hall is at 455 E. Calaveras Boulevard (at N. Milpitas Boulevard). The celebration starts at 9am.
The celebration is served by VTA's 47 bus line, with a stop at E. Calaveras and N. Town Center Drive. The bus stop is a short walk to the celebration.
Sharks Stanley Cup Street Rally (San Jose)
The San Jose Sharks are in their first Stanley Cup finals in their history. To celebrate, there will be a street rally to build support for the team at Plaza de Cesar Chavez from 2pm until 10pm.
VTA light rail stops nearby at Convention Center station. In addition, the 23 local and 323 limited stop bus lines stop within a 5 minute walk to Plaza de Cesar Chavez.  All of this is detailed in our transit guide to the Convention Center area.
Stanley Cup Game 1 Viewing Party
Game 1 of the Stanley Cup Finals between the San Jose Sharks and the Pittsburgh Penguins will be simulcast on the "big screens" at SAP Center at San Jose. Faceoff will be at around 5:15pm with doors opening at about 4pm.  SAP Center is at 525 W. Santa Clara Street in San Jose.
Our transit guide to SAP Center lists the VTA bus, light rail and Caltrain options serving SAP Center.  These options help you beat traffic gridlock and parking hassles in the SAP Center area.
For More Information…
Follow @svtransitupdts on Twitter for transit updates to and from these and other events this Memorial Day Weekend. Transit reports from BART, VTA, and other transit agencies from transit riders like YOU are reported daily. Here's how YOU can help report public transit delays.
Stay safe and have fun on the buses and trains this weekend.  When you see someone who has served our country in our Armed Forces, thank them for their service.
Eugene Bradley
Founder, Silicon Valley Transit Users