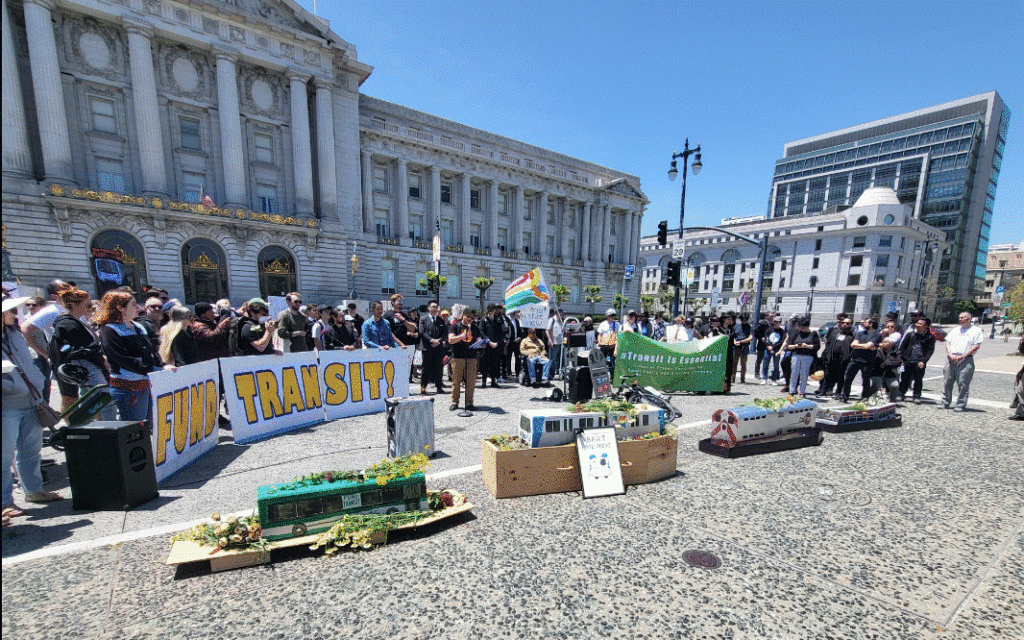 Current status of public transit in Governor Gavin Newsom's state budget proposal: not good. Unfortunately, the most recent budget proposals voted on by the legislature currently do not provide nearly enough funding to meet the need to prevent transit cuts and regrow ridership. This would force transit agencies like Bay Area Rapid Transit (BART) and Caltrain to choose between preventing service cuts and important capital priorities, and would abandon $6 billion ($6,000,000,000) in federal matching funds.
Senator Scott Wiener is working hard to address this situation. Here's more from Senator Wiener:
Read our prior article on this situation for further background.
Next, read more on what YOU can do between now and Monday to help Senator Wiener and others change that.
Table of Contents
How BART and Caltrain Are Affected By the State Budget Proposal
How BART is affected by Governor Newsom's proposed state budget:
Read more on how Caltrain is affected currently, with Governor Newsom's state budget proposal.
What about VTA?
Currently, Santa Clara Valley Transportation Authority (VTA) has a longer financial runway than BART and Caltrain. How's how part of their current budget plays out, with long-term projections:
This was from the June 1 VTA Board of Directors' meeting.
Actions Taken So Far
The California State Budget needs to be voted on by June 15th, and the budget needs to be published by June 12. Thanks to pressure from all of us, negotiations are ongoing in the state legislature and with the governor.
On May 19, I spoke to an audience at La Raza Roundtable in East San Jose, detailing what is going on and what folks can do. That speech is below, click the white and red button to play the video.
Protests
Last Saturday, over 200 protesters in San Francisco and Oakland staged a mock funeral procession for transit agencies mourning the huge loss that'll occur given no changes in Governor Newsom's Budget proposal.
Dozens of attendees were garbed in traditional black attire with pallbearers carrying wooden caskets, each with its own model BART, Caltrain, AC Transit, and MUNI vehicles draped in flowers. Protestors in the East Bay convened at the 19th St BART Station in Oakland, grouping up with protestors at the Civic Center BART station before making their way to the San Francisco City Hall steps.
What YOU Can Do To Ensure Public Transit Is In the State Budget
For starters, if you have not done so already:
Also, contact key members of the State Legislature deciding this year's State Budget.
Finally, call your State Assembly member and State Senator. Urge them to ensure public transit is in Governor Newsom's budget proposal. Unsure who represents you in the California State Legislature? Visit this site and input your address and zip code, then click Locate. You will be provided with the name of the State Assembly member and State Senator who represents you. Click the link indicating that person for more information on how to contact who represents you.
No computer access? In Santa Clara County, call the County Registrar's office at (408)299-8683 during normal business hours. When calling, ask for information on who represents you in the State Legislature.
In other counties throughout California, call your County Registrar's Office to obtain this information.
More information as soon as it's available.
Eugene Bradley
Founder, Silicon Valley Transit Users