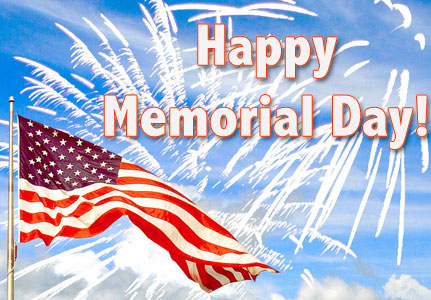 This weekend, and especially Monday, we honor and mourn those who perished while serving in the U.S. Armed Forces.
On Monday, Memorial Day itself, Santa Clara Valley Transportation Authority (VTA) and all other transit agencies will run on a Sunday/Holiday schedule.
Given the long weekend, there will be plenty of activities going on, particularly in San Jose. Read more about these events – and travel advisories – below.
Table of Contents
Dance Series 2 (Mountain View)
Smuin Contemporary Ballet presents a world premiere by Amy Seiwert's and a company premiere by Kate Skarpetowska, plus the stirring Dream by Michael Smuin and Val Caniparoli's Swipe. Buy tickets here.
Shows take place this Saturday at 2pm & 7:30pm, and this Sunday at 2pm at the Mountain View Center For the Performing Arts (MVCPA). It's located at 500 Castro St. (corner of Castro and Mercy) in Mountain View.
VTA buses like the 22 and 522 Rapid are a 5-10 minute walk away, at the El Camino Real and Castro bus stop. Also, VTA light rail Orange Line, Caltrain, and bus stops for the 21 and 40 serving Mountain View and Palo Alto are a 10 minute walk away, at the Mountain View Caltrain station.
Duran Duran (San Jose)
A Hall Of Fame pop music group from the 1980's makes its first-ever visit to San Jose. This Sunday at 7pm, Duran Duran makes its first arena stop on its "Future Past" North American tour at SAP Center in San Jose. Buy tickets here. This show comes 24 hours after they will perform at the BottleRock Music Festival in Napa. Nile Rodgers and Chic with Bastille will be part of the show.
Beat the heavy traffic and parking woes expected for this show. Caltrain, several VTA bus lines, and Green Line light rail stop at or near SAP Center. Read our transit guide to SAP Center for more information.
FanimeCon (San Jose)
Billed as "By Fans. For Fans," FanimeCon is Northern California's largest anime convention. It's held every year at the San Jose McEnery Convention Center in downtown San Jose, and surrounding hotels. Traditionally, it's held during the Memorial Day weekend. This year, activities started on Thursday, and will run thru Monday. Read the current FanimeCon schedule for more information.
Our transit guide to McEnery Convention Center shows you how two VTA light rail lines and two bus lines stop directly in front of the Convention Center's main entrance. The bus stop is also a 5-minute walk away from the hotels where other FanimeCon events are being held this long weekend. The buses and light rail all help you beat the heavy traffic and parking woes expected near the Convention Center.
For those of you visiting FanimeCon from the Peninsula, San Francisco, or the East Bay, here's this advisory from VTA:
Kyle Chak reminds us of the current frequency of VTA light rail on weekends:
Also, for those of you coming to FanimeCon via VTA light rail from North San Jose, Santa Clara, or Milpitas, note the VTA Light Rail advisory for this weekend below.
San Jose Giants Baseball (San Jose)
See future San Francisco Giants and other minor league players on Memorial Day in San Jose. The San Jose Giants start a 6-game series against the Fresno Grizzlies starting on Monday at 1pm. Buy tickets here.
VTA's 73 bus line from downtown San Jose stops on the 3rd base side of Excite Ballpark on Alma and Senter in San Jose. Our guide also shows you several other VTA bus lines within walking distance of the ballpark.
VTA Light Rail Advisory
Blue Line and Green Line light rail riders: until June 6, plan an additional 15 minutes' travel time to your commute. Why? Replacement of overhead wire on N. 1st St. in San Jose forces VTA to run buses instead of light rail between Civic Center and Baypointe stations in both directions. VTA has a modified schedule for both lines, that factors in the replacement buses.
At Civic Center and Baypointe stations, look for other bus drivers or ambassadors in bright vests to guide you between the shuttle buses and train, and vice versa. At light rail stations in between, look for signage pointing you to where the shuttle bus will stop in place of light rail.
Another Good Reason To Ride Public Transit
We've learned the California Highway Patrol has put out an alert for all motorists this long weekend.
According to research from the American Public Transportation Association (APTA), you are ten times safer riding public transit than driving an automobile. It's because it has 1/10th the per-mile injury or death rate vs. driving an automobile. Also, riding public transportation, you are not pulled over by law enforcement for speeding or driving under the influence (DUI), or any other moving violation.
Conclusion
Follow @svtransitupdts on Twitter for the latest public transit updates and tips this weekend. Here's how to keep us and others updated on our Twitter feed.
If you must drink this long weekend, make sure to use public transit where possible, as a safe alternate to driving. Please stay safe.
Eugene Bradley
Founder, Silicon Valley Transit Users