This is your Silicon Valley weekend transit update for September 9-11, 2011. It's your guide for Santa Clara Valley Transportation Authority (VTA) and Caltrain service to events throughout Silicon Valley.
This update includes public transit information on events like
Mountain View's Art and Wine Festival this weekend
San Francisco 49ers' home opener vs. Seattle this Sunday at 1:15pm
San Jose Earthquakes soccer v. Chicago Saturday night at 7:30pm in Santa Clara
San Jose Giants' playoff baseball on Saturday and Sunday @ Municipal Stadium in San Jose
This comes on the tenth anniversary of the September 11, 2001 terrorist attacks. To that end, you are strongly encouraged to stay safe when riding any VTA bus, light rail or Caltrain this weekend. You are also strongly encouraged to report any and all suspicious activities to the authorities as soon as possible.
Mountain View Art & Wine Festival This Weekend
This weekend marks the 40th anniversary of Mountain View's Art and Wine festival. The festival will be held this weekend between 10am-6pm along Castro Street in Mountain View.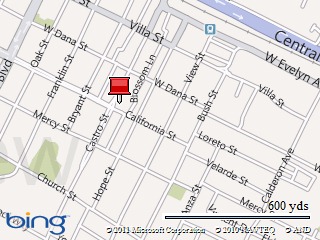 Caltrain and VTA light rail all stop at the Mountain View Transit Center. Also, VTA's 35 bus line to Stanford Shopping Center starts at the Transit Center. (That bus will be rerouted along Villa Street instead of Castro St. to support the festival this weekend.) VTA's 22 bus line and 522 Rapid service (except Sunday) stop right by the festival's southern entrance on El Camino and Castro.
San Francisco 49ers' Home Opener this Sunday
On Sunday at 1:15pm, the San Francisco 49ers have their home opener vs. NFC West division rival Seattle at Candlestick Park in San Francisco.
There are several express bus options from Silicon Valley to the 49ers' home opener. Some of the options also include a full tailgate party before the game, and prize giveaways after the game.
Expect delays entering and leaving Candlestick Park on these express buses. This is due to increased security stemming from violence and shootings during and after the 49ers' preseason game vs. Oakland a few weeks ago.
San Jose Earthquakes soccer on Saturday night
This Saturday at 7:30pm at Buck Shaw Stadium in Santa Clara, the San Jose Earthquakes host the Chicago Fire. The stadium is located on El Camino Real and Palm Dr. in Santa Clara, at the main entrance to Santa Clara University.
Caltrain serves Buck Shaw Stadium, right across the street at the Santa Clara Caltrain Station. Also, VTA's 22, 60 and 522 Rapid bus lines also stop at the Caltrain station. More specific information on Caltrain and VTA buses serving the game can be found here.
San Jose Giants Playoff Baseball
This weekend, at Muncipal Stadium in San Jose the San Jose Giants host Games 1 and 2 of the California League's North Division Series on Saturday at 6pm and Sunday at 5pm respectively. Municipal Stadium is at Alma and Senter in San Jose.
The San Jose Giants' playoff opponent will either be Modesto or Stockton, depending on results of the deciding game of their series this evening in Modesto.
VTA has two buses that serve Municipal Stadium. One of those buses stops right at Municipal Stadium's main entrance. Here's the specific information you need on those Municipal Stadium buses.
REMEMBER:
Use this page to obtain the latest VTA and Caltrain schedule and fare information. Try to have exact change and most importantly, proof of valid fare before you board light rail or Caltrain, to avoid being fined by fare inspectors.
Have a nice weekend! Enjoy yourself at these and other events, and STAY SAFE!
Eugene Bradley
Founder, Silicon Valley Transit Users