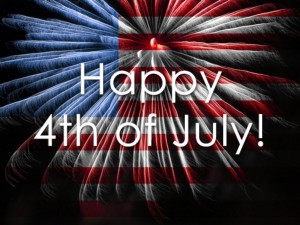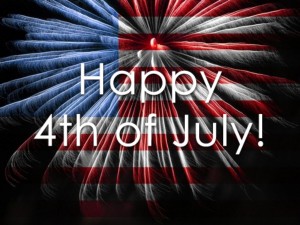 On behalf of the Silicon Valley Transit Users, I want to wish everyone here a Happy Independence Day.
A reminder: ALL transit agencies serving Silicon Valley are running on a Sunday/Holiday schedule today.  This includes Caltrain, Santa Clara Valley Transportation Authority (VTA), SamTrans, Altamont Commuter Express (ACE) trains, and the Dumbarton Express bus service.  Normal weekday service and schedules will return tomorrow.
Here's a quick guide to public transit options for some Independence Day events throughout the Bay Area today.  Much of this will help you avoid drunk driving, parking hassles, and traffic gridlock to and from the festivities.
Fremont
Until 1pm, VTA will detour the 181 express bus line in the downtown Fremont area to support Independence Day activities and their annual parade.
Santa Clara
To support Santa Clara's Independence Day events in Central Park, VTA will detour the 57 bus line around the area via San Tomas Expressway.  Plan on taking the 57 to Santa Clara's Central Park? Get off the bus at Kiely and Homestead or Kiley and Benson, then walk 10-15 minutes to the festivities.
Redwood City, Menlo Park, Palo Alto, and San Francisco
This guide from Peninsula Moves! details Caltrain and SamTrans options to Fourth Of July events in these cities today.
San Jose
Rotary Fireworks (Downtown)
At 9:30pm in Discovery Meadow, the annual Downtown San Jose Fourth of July Fireworks Show takes place.
VTA light rail serves viewing areas for the fireworks at downtown San Jose light rail stations like San Fernando, Children's Discovery Museum, and Paseo de San Antonio stations.
To support the viewing areas for the fireworks, VTA will detour the 23, 64, and 181 express bus lines in the downtown San Jose area from 6pm-11pm.
San Jose Giants Baseball Fireworks
At 6:30pm, the San Jose Giants host the Rancho Cucamonga Quakes in California League baseball action.
After the game (around 9pm), a fireworks show will take place beyond the Center Field wall.  You can see the fireworks from your seat at the stadium.
Our transit guide to San Jose Municipal Stadium has details on how VTA's 73 bus line stops right behind home plate, helping you beat parking hassles.
Cupertino
To support that city's Independence Day events that evening, VTA will detour the 26 bus line around one of the fireworks viewing areas from 4:30pm to 11:30pm.  Plan on taking the 26 bus line to/from the fireworks in Cupertino? Get off the 26 at Wolfe and Stevens Creek or Miller and Bollinger, then walk 10-15 minutes to the fireworks viewing area.
Prologue For the Fourth
Follow @svtransitupdts on Twitter for transit updates to and from these and other events today and in the future. Transit reports from BART, VTA, and other transit agencies from transit riders like YOU are reported daily. Here's how YOU can help report public transit delays.
Please stay safe and sane today and tonight.
Eugene Bradley
Founder, Silicon Valley Transit Users